Interfoam is one of the UK's premier providers of high quality, moulded polyurethane foam products.
We provide technical and seating products for the automotive industry, rail, aviation, construction, office and retail furniture and medical products.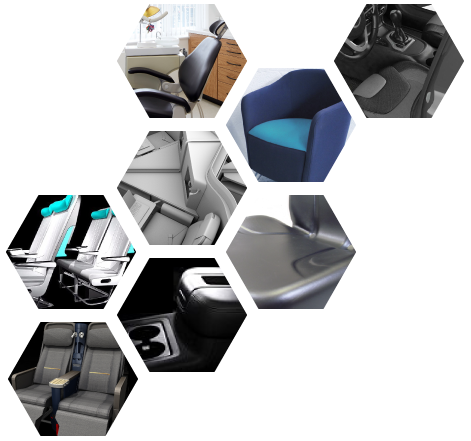 Our clients choose us because of our commitment to supplying quality products and service. They appreciate our consistent ability to deliver on time every time. We strive to meet all specified customer requirements and expectations. We aspire to be the supplier of choice and to develop long-term, mutually beneficial relationships.
Our products are used in many industry sectors including:
At Interfoam we work closely with our clients on the complete development process. This enables us to create optimum parts and ensures all our products are fit for purpose. ​Moulding your ideas into the perfect product from inception to reality.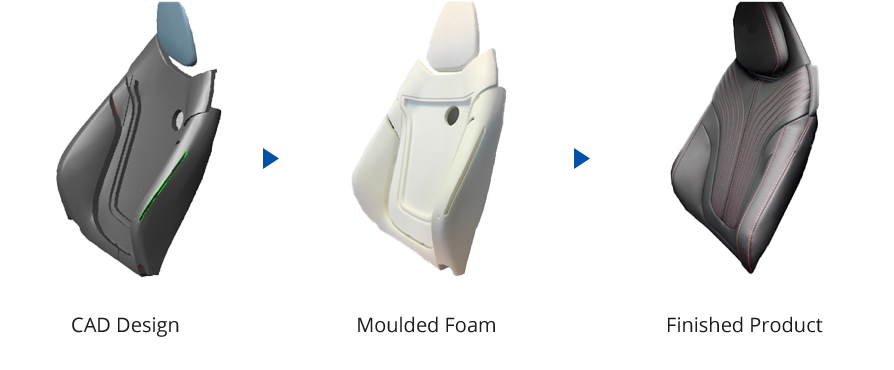 Our in-house tooling department can manufacture models, patterns and tooling from the full spectrum of data sources, ranging from a simple sketch to a fully formatted CAD drawing. We also have full CNC capability.
The benefits of having our own in-house tooling department is that we can ensure full control of;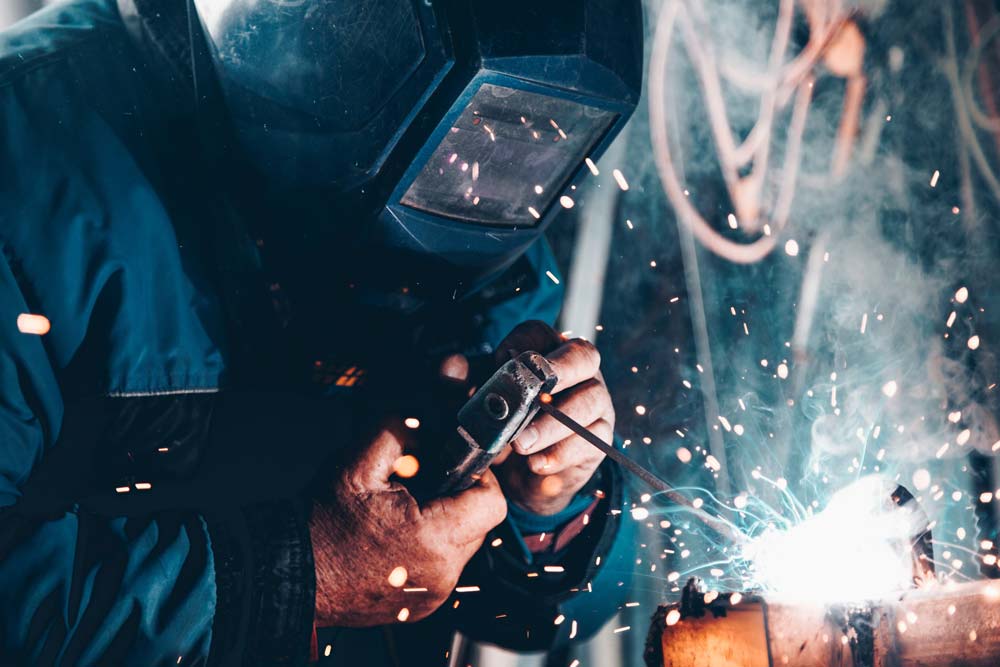 Interfoam are experienced in FMEA, APQP, PPAP and quality control procedures meaning products are in good hands from development to mass production.
​We also utilise in-house testing and monitoring.
​Production lines ensure efficiency and cost effectiveness.
Mould plastic/wood & metal into foam

Incorporate Hook & Loop and wires into foam

Adhesive application

Specialist material assemblies

Mould fabrics into foam

Leather upholstering

Dual hardness capabilities
Interfoam's success has meant expanding our facilities to cope with demand. We continue to grow in size and our site in Bedford now covers a total area of over 80,000 sq.ft!
Environmental
Interfoam is certified to BS EN ISO 14001 Environmental Management Systems
​We have invested in energy saving measures across our plant, including;
Solar panel installations
Converting factory light to environmentally friendly LED installations
Implementing the waste hierarchy
Please contact Interfoam to request our Environmental Policy
Quality
Interfoam is certified to ISO IATF 16949 Quality Standard.
​We are currently registered to BS EN ISO 9001 Quality Management Systems.
​These certifications enable us to promote a high level of control over product quality and process improvement​.
​Product testing is carried out in our newly equipped laboratory to confirm part specifications for customers.
Health & Safety
Interfoam recognises its health and safety duties and complies with the relevant health and safety legislation. Employee involvement is encouraged and a joint committee meet regularly
CSR Policy
As a local company Interfoam are fully aware of its responsibilities to the surrounding communities and environment. To maintain our ISO 14001 certification, Interfoam set annual targets to reduce its environmental impact.
Interfoam's policy is to adhere to all legislation regarding employment rights and equal opportunities.
We also encourage our staff to get involved in company charitable fundraising activities.
Association Memberships
Interfoam are proud members of these industry recognised bodies and associations;
Job Opportunities
Interfoam takes great pride and care of its staff and can offer a variety of career opportunities. We also have opportunities for those looking for a trainee graduate or apprenticeship roles.
We are always interested in hearing from individuals with experience, talent and ability. ​If there is not a current vacancy relevant to you, you can still send us your CV and covering letter. We will happily retain your details on file pending any future suitable vacancies.
Please submit your CV or request for an application form by email to fran@interfoam.co.uk.
Positions available
Contact us
Our central location in Kempston, Bedfordshire with its close links to the A1 and M1 gives our delivery fleet easy access anywhere in the U.K.
Call our office on:
01234 855355
Our fax number is:
01234 855665
Interfoam Limited
Unit D Ronald Close
Woburn Road Industrial Estate
Kempston
Bedford
MK42 7SH
Contact us
Our central location in Kempston, Bedfordshire with its close links to the A1 and M1 gives our delivery fleet easy access anywhere in the U.K.
Call our office on:
01234 855355
Our fax number is:
01234 855665
Interfoam Limited
Unit D Ronald Close
Woburn Road Industrial Estate
Kempston
Bedford
MK42 7SH